2018 Key Awards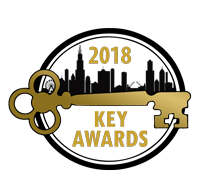 Looking for the Key Awards Winners Logos
OUR HBA
The Senior Officers of the Home Builders Association of Greater Chicago are elected at the annual meeting of the HBAGC in November, and are installed at the annual Inaugural Gala held the following January. Officers serve a one year term as members of both the Regional Board of Directors and the Executive Committee.
The City of Chicago Chapter of HBAGC is comprised of members who conduct business within the City of Chicago boundaries. Various networking and educational opportunities are available to members throughout the year. Through various committees, members are encouraged to actively participate at the chapter level in order to enhance their membership experience. One of the main focuses of the chapter is on governmental affairs within the City.
Year after year, HBAGC members and sponsors tell us about the numerous connections made here at the HBAGC. From securing new and repeat business to creating a referral base, we can provide the exposure and networking opportunities that help strengthen your relationships within the industry. Our members are mostly business leaders and decisions-makers – the ones you want to reach.
New Members