New Ideas and Trends
By Michael A. Menn, AIA, CGR, CAPS, CGP
http://www.michaelmenn.com/
2017 President of the Home Builders Association of Greater Chicago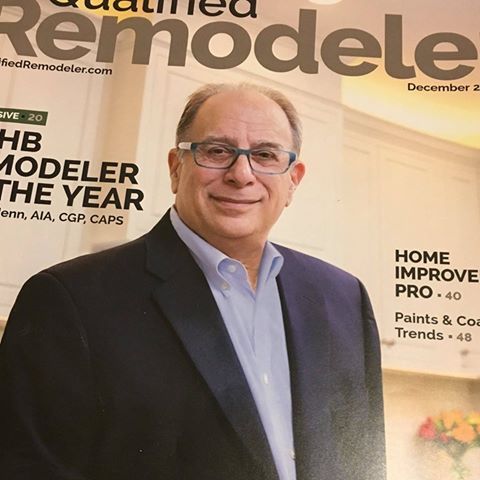 I recently attended the board meetings for the National Association of Home Builders at the International Builders Show in Orlando. I currently am a National trustee for NAHB and the NAHB Remodelers Council. One of the great things about attending these meetings is being exposed to new ideas and trends.
First, I want to mention the one thing that resonated most with me. If you take away just one thought from this column, this is it: We need to speak to everyone who performs remodeling and building as building professionals first. That statement came from Tim Shigley, CGR, CAPS, CGP, NAHBR's chairman. The more we speak about professionalism, the sooner the public will realize it needs to hire professionals. We, of course, need to emphasize what makes us professionals.
Second, let's talk about the state of the industry as the economy struggles to recover. Overall, sales numbers are still down. The good news is that calls for bids and the backlog of jobs are increasing. This is the first time since 2007 that these things are on the rise. Most remodelers and builders, as well as suppliers, whom I talked with during the board meetings told me revenue is stabilizing and they have been calling on more qualified leads than in the past 12 months.
What is fueling the increase in the sales pipeline? Most of the remodelers reported the number and size of kitchen and bath remodeling projects have been increasing. In fact, kitchen and bath remodels are doing better than new construction. Despite the trend toward downsizing the past few years, I believe kitchen and bath remodeling is on the rise because Baby Boomers know the investment in their homes has declined. Instead of downsizing, they are reinvesting in their homes through the kitchen and bath spaces they use on a daily basis.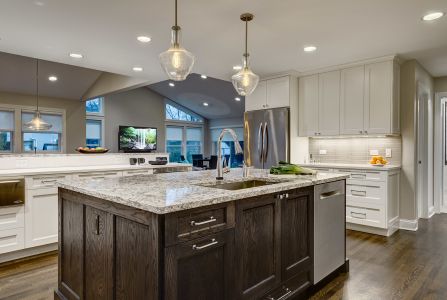 I've been seeing the following trends in kitchens:
Homeowners are integrating the kitchen and family room into one larger, family-centric area. This creates wide-open spaces and easy entry into other rooms.
Because homeowners spend a lot of time in the kitchen, it needs to be technology friendly to accommodate the many electronic devices we cannot live without. Spaces are being created to work on the computer and recharge electronics.
As people become cognizant of being green, there is increased interest in composting bins and recycling centers. Sustainable design also is more prevalent. Almost half the architects surveyed by the Washington, D.C.-based American Institute of Architects indicated renewable materials, such as bamboo and cork flooring, are gaining popularity.
Other popular features being designed into kitchens are double work islands, more and larger pantries and storage areas, wine-storage areas, and pet feeding and grooming stations.
I've been seeing the following trends in bathrooms relating to three areas, accessibility, comfort and environment:
Water and energy conservation are important as water-saving toilets and LED lighting are becoming more prevalent.
Other popular elements are radiant-heated floors, doorless showers, handheld showerheads, heated towel bars, custom vanity bases, magnifying mirrors and sustainable finishes throughout.
The bottom line is the economy appears to be looking up. As we enter this new, more positive era, I would remind you to focus on what Peterson said. All remodelers need to think and act like the professionals they are. Talk the talk and walk the walk. If you can educate your potential customers about the need to hire professionals, everything else will fall into place.
Quote of the Month
"The critical ingredient is getting off your butt and doing something. It's as simple as that. A lot of people have ideas, but there are few who decide to do something about them now. Not tomorrow. Not next week. But today! The true entrepreneur is a doer, not a dreamer." —Nolan Bushnell, founder of Atari and Chuck E. Cheese