HBAGC Advocacy At Work
By Paul Colgan Government Affairs Director of HBAGC
Quick action by Alderman Brian Hopkins (2nd Ward), working with the City Chapter of the Home Builders Association of Greater Chicago (HBAGC), helped eliminate a potential roadblock for continued development of three-flats in Chicago.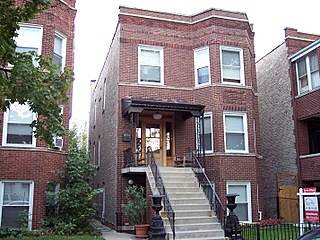 The City of Chicago was pushing through what appeared to be an innocuous new requirement for garbage can locations on alleys when a sharp-eyed builder realized the change would have made it impossible to build a 3-flat in Chicago.
The City wanted a special concrete pad with direct access to the alley for the garbage carts. The resulting pad would have replaced one parking space or garage stall, leaving only two parking spots. If this change became law, no developer could build a new three-flat in Chicago because they couldn't provide the required three parking spaces.
HBAGC contacted Alderman Hopkins to alert him and his staff to the problem language in an amendment to an ordinance he was handling. Although the alert came too late to remove the offending language from the original ordinance, Hopkins was able to introduce at the last moment a place-holder ordinance for an eventual solution.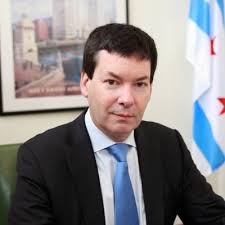 Within a week, Ald. Hopkins convened a meeting of HBAGC, the Chicago Association of REALTORS, zoning attorneys and staff from the Office of Zoning Administrator and the Department of Buildings to work out a solution. The group decided the easiest solution was just to eliminate the one paragraph language requiring the special garbage pad on the alley.
Hopkins quickly drafted and submitted a substitute for his placeholder ordinance to cut out the offending paragraph, got approval from the Zoning Committee within a week, and then passed it out of City Council a week later before the original problem language could become law.
Thanks to quick work by Alderman Hopkins, the quintessential Chicago three-flat was saved from extinction.
"Meet the Alderman" on May 30th, 2017
Special guest Ald. Brian Hopkins (2nd Ward)
Come join us to thank Alderman Brian Hopkins and discuss Chicago residential development issues in the 2nd Ward at a special "Meet the Alderman" event from 5:30-7:00 pm, Tuesday, May 30th, at
Chicago Roof Deck + Garden, 1859 North Elston, Chicago, IL
Register Here: (https://hbagc.memberzone.com/eventregistration/register/2340)