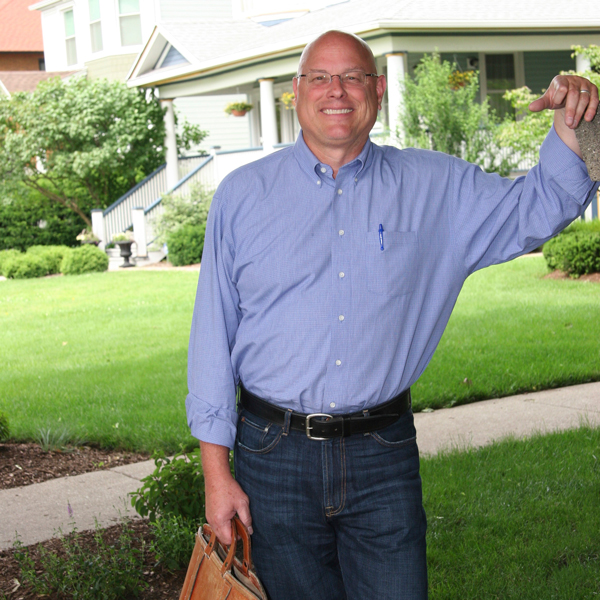 FOR IMMEDIATE RELEASE
Complaint Filed by Much Shelist Declares Ordinance Requirements Unconstitutional
CHICAGO – August 27, 2015 – Today, Chicago-based law firm Much Shelist filed a complaint in the Circuit Court of Cook County on behalf of the plaintiffs, the Home Builders Association of Greater Chicago (HBAGC) and Hoyne Development, LLC. While the local development community is a strong proponent of affordable housing, the complaint asserts that the requirements of the City of Chicago's Affordable Requirements Ordinance (ARO Ordinance) are unconstitutional.
"Chicago needs more affordable housing, and residential developers are ready to help build it. The issue at hand here is that the City is in direct violation of the constitution," said Steven P. Blonder, lead counsel for the plaintiffs and a principal at Much Shelist. "The Fifth Amendment prohibits the taking of private property for public use without just compensation. The ARO Ordinance's requirements are doing just that."
In 2003, the City of Chicago passed the ARO Ordinance mandating affordable units in private market developments. The residential development community says the fee and unit requirements of the ordinance have a disproportionate impact on small- and medium-sized builders resulting in the unintended consequence of making it difficult or impossible to finance new housing projects.
The ARO Ordinance requires residential developments with 10 or more units that receive City financial assistance or involve City-owned land to provide 10 percent of their units at affordable prices or pay a fee of $100,000 per unit. For developers, this ordinance also applies if a zoning change is granted that increases project density or allows residential use not previously allowed, or the development is a "planned development" within the downtown area.
In 2012, Hoyne Development acquired two commercial properties in Chicago, with plans to build three new residential projects. When Hoyne Development applied for a zoning change, none of the projects contained 10 units. Accordingly, at the time Hoyne Development developed its projects and applied for zoning, it did not believe any of the residential projects triggered the ARO Ordinance, nor did the City inform Hoyne Development that the ARO Ordinance would apply because its zoning change request was granted.
Then, in April 2013, the City determined for the first time that the three properties were considered one, 14-unit project. The City placed a hold on all building permits until Hoyne Development either set aside two units or paid a fee of $200,000.
As this was the first time that Hoyne Development learned the City considered the projects subject to the ARO Ordinance, Hoyne Development objected. The company countered that even if the developments were treated as one, 14-unit property, the City's request to provide two affordable units exceeded the 10 percent stipulation required by the ARO Ordinance. However, the City asserted "Department Policy," which allowed "rounding up" to two units.
"The City of Chicago needs to work with, not against, the real estate development community if it wants to create much needed affordable housing," said Paul Colgan, government affairs consultant to HBAGC. "We have said consistently throughout this process that this ordinance, as written, will not produce the affordable housing that Chicago needs and that we – the builders – are ready to provide. There are better ways to create quality affordable housing options without violating the Constitution." On October 13, 2015, the City's updated ARO Ordinance will come into effect, exacerbating the issue by largely increasing the fees required of residential developers. 
About Much Shelist
Much Shelist is a full-service business law firm based in Chicago, with an office in Irvine, CA. Founded in 1970, Much Shelist has nearly 100 attorneys. The firm offers services in a wide range of practice areas, including corporate law; mergers and acquisitions; private equity; venture capital and emerging growth companies; commercial finance; taxation and business planning; labor and employment; employee benefits and executive compensation; commercial real estate and construction; business litigation and dispute resolution; insurance coverage and risk management; intellectual property and technology; health care law; and wealth transfer and succession planning. For more information, visit www.muchshelist.com or follow the firm on Twitter at @MuchShelistLaw.
About Home Builders Association of Greater Chicago
The Home Builders Association of Greater Chicago (HBAGC) is a trade association representing members involved in home building, remodeling, design, housing finance, building product manufacturing and other segments of residential construction. A not-for-profit organization, the Association provides its members with networking and educational opportunities and represents them in matters related to government relations and advocacy. Founded in 1939 and located in Rolling Meadows, Illinois, the HBAGC covers Cook, DeKalb, DuPage, Grundy, Kane, Kendall, Lake, McHenry and Will Counties. It is the oldest affiliate of the National Association of Home Builders whose headquarters are in Washington D.C.
Contact: Amy Christie/Ann Morris Finn Partners 312-329-3903 amy.christie@finnpartners.com