What Are the Key Awards? 
By Ryan Siebert
CEO – SG Home Builders – SGHomeBuilders.com
While discussing the Key Awards with industry leaders I was asked to give the history and significance of the award, and more importantly explain what the heck a Key Award is anyway.  Current HBAGC President Michael Menn claims that, "Key Awards are how HBAGC brings to Chicagoland what its members do for a living. Whether it is remodeling a Kitchen, designing a 2000 sf house of providing a 200 unit multi-use building downtown, our members are involved."
Let's go a little further and figure out, what are the Key Awards all about.  I took notes from longtime member Edbird Hoffman who explained the history as follows:
HISTORY
The Key Awards started out as Design 'XY (eg: Design '76) sometime in the early '70's.  The title was changed to the Key Awards in 1979 to reflect the gold Key (to your new home) that had always been on the award plaques.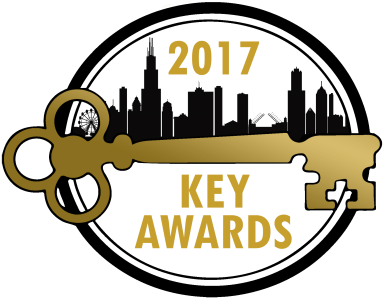 —So that is where the KEY comes from!
It was quite the shindig in its day.  As many as 800 attendees, including many municipal officials.  Everyone who was Anyone in the industry was there.  It was termed "The Oscars of the Home Building Industry".  There were VIP guest speakers.  1979 featured the mayor of Chicago (Jane Byrne at the time) and was held at Navy Pier.  There was always full press coverage and a list of all the award winners the next day in the local newspapers and industry magazines.
————
So we have a basis for what the awards are, and further more where they came from.  Now my next discovery I wanted to figure out what the categories for the awards were.  For that information I plugged in with Justin Bucy who currently heads the chair role of putting the 2017 Key Awards together.  He provided me with the following:
Division 1- Single family – Custom/semi-custom/speculative/production
Division 2 – Multifamily – For sale/for rent/townhome
Division 3 – Remodeling – Kitchen and bath/additions/whole house remodel
Division 4- Community Design/Amenities – Land planning/clubhouse/amenity spaces
Division 5 – Interior Design – Single family/multifamily remodel
Division 6 – Crystal Key
Best of the best in all categories –
Divisions 1-5 are set up to receive
1st – Platinum
2nd– Gold
3rd – Silver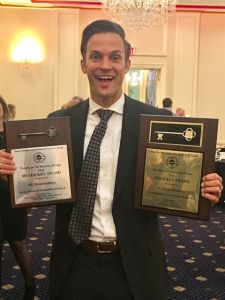 The Crystal Key will be given to the best of a specific category.
To enter is easy-
You just need the basic information:
-Developer
-Designer (ID/Arch)
-Cost per sq/ sale price/ square footage
And a couple of photos.
Justin further went on to day, "The Key awards, I believe, is the only award event where peers in the industry go the actual project to judge.  Judging is set up into 4/5 person teams, where they visit the site together. Judges look at: Quality, Craftsmanship, and Design."
————
Last but not least, what does it mean to participate in the Key Awards? I went back to Edbird Hoffman who explained the following:
KEY AWARDS VALUE
YOUR COMPANY VALUE
Name recognition
Reputation for design excellence
Numerous marketing tools
Invaluable recruiting opportunity
A work event you can take your spouse to and have him/her meet your colleagues
More business!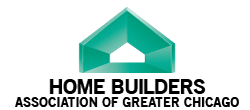 HBAGC VALUE
Name recognition
Increases membership

Revenue
Membership dues
Key Awards event income
Networking value

More advocacy credibility 
Displays product & geographic diversity
Promotes home ownership!
---
If you are interested in more information on how the Key Awards can benefit you and your company please feel free to email us with questions hbagreaterchicago@gmail.com or visit the following link, https://hbagc.com/industry-awards/2017-key-awards-guidelines/