Sponsorship Opportunities
Partnering with the HBAGC is one of the most effective marketing strategies your company can do.  No other organization can help you promote your brand, build relationships, develop business leads, and increase sales better than HBAGC.
Year after year, HBAGC members and sponsors tell us about the numerous connections made here at the HBAGC. From securing new and repeat business to creating a referral base, we can provide the exposure and networking opportunities that help strengthen your relationships within the industry.  Our members are mostly business leaders and decisions-makers – the ones you want to reach.
Check the Event Calendar often to explore sponsorship opportunities for upcoming events.
AVAILABLE SPONSORSHIPS
GOLD $5,000
Includes:
· Event Tickets to Chicago HBAGC Events – 4 Seats/Admissions
· Golf Event Dinner and Hole Sponsor – 2 Golfers
· Key Awards – 3 Seats
· Annual Membership Dues – 1 Member + 2 Affiliates
· Dedicated Email Invitation to Sponsor Hosted Event to HBAGC Chicago Members
· Opportunity to Supply Corporate Materials at HBAGC Events
· Corporate Spotlight Article on HBAGC Website for the entire year or feature article in publication
· Publication Advertising – Full Page
· Hotlink to Sponsor Homepage from HBAGC Website
· Logo Placement in Promo Materials and Program Announcements
· Company Name Displayed on HBAGC Website
· Recognition at all events
· Consideration as Participant in an Expert Panel Discussion for an HBAGC Event
SILVER $2,500
Includes:
· Event Tickets to Chicago HBAGC Events – 3 Seats/Admissions
· Golf Event Dinner and Hole Sponsor – 1 Golfer
· Key Awards – 1 Seat
· Annual Membership Dues – 1 Member + 1 Affiliate
· Opportunity to Supply Corporate Materials at HBAGC Events
· Publication Advertising – Half Page
· Hotlink to Sponsor Homepage from HBAGC Website
· Logo Placement in Promo Materials and Program Announcements
· Company Name Displayed on HBAGC Website
· Recognition at all events
· Consideration as Participant in an Expert Panel Discussion for an HBAGC Event
Bronze $1,500
Includes:
· Event Tickets to Chicago HBAGC Events – 2 Seats/Admissions
· Golf Event Dinner and Hole Sponsor – 1 Golfer
· Key Awards – 1 Seats
· Annual Membership Dues – 1 Member + 1 Affiliate
· Publication Advertising – Quarter Page
· Company Name Displayed on HBAGC Website
· Recognition at all events
questions? email info@hbagc.com or call 630.780.0569
DOWNLOAD THE SPONSORSHIP INFORMATION HERE
GOLD SPONSORS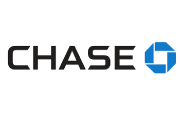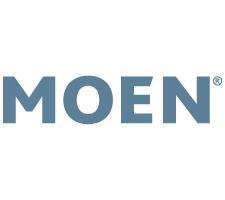 SILVER SPONSORS
BRONZE SPONSORS