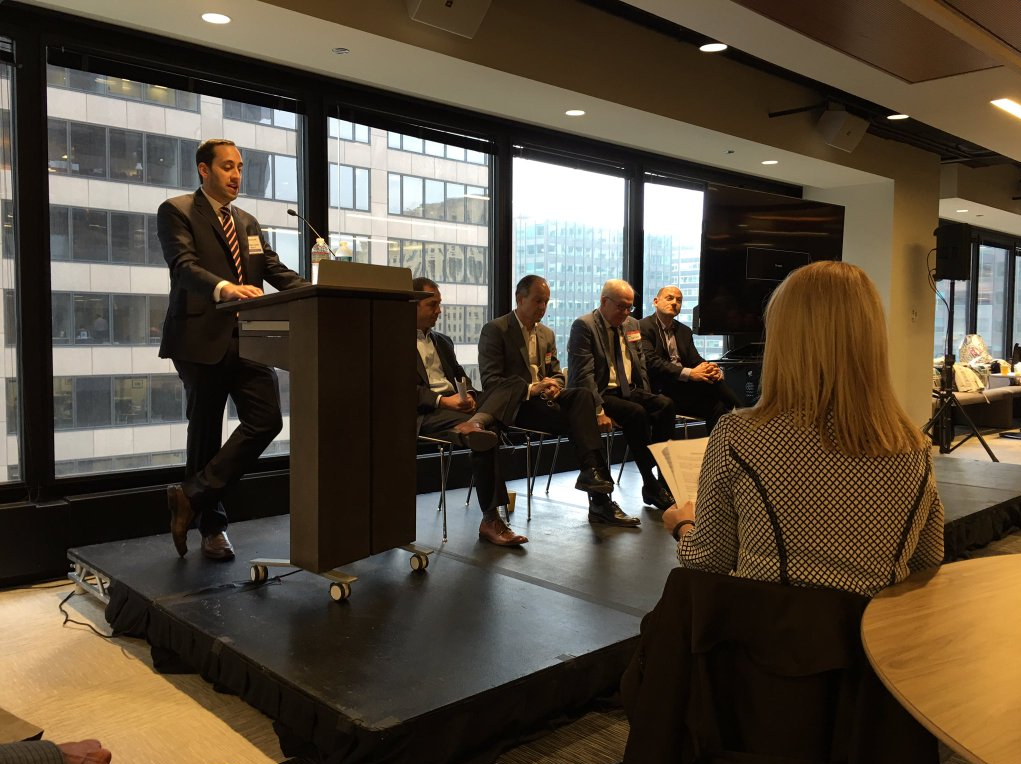 May 11, 2016 – Chicago, IL – Developer Panel, moderated by Luxury Living Chicago, included Panelists Marty Paris of Sedgwick Properties, Tim Anderson of Focus Development, Dan McCaffery of McCaffery Interests and Alan Lev of Belgravia Group.
Here are the highlights:
Consensus is the rental market is expected to remain strong through 2017. Rents are approaching $3 a square foot in certain areas.
There is concern regarding the number of new rental projects expected to come online in the near future could over saturate the market
Banks are making loan terms more restrictive for rental projects based on concerns over a rent bubble.
Condo sales are strong with sales velocity outpacing pre 2008 timeframes
Most of the units in the city remain at the higher price points as land values have remained high and the cost of construction makes building at the lower price points cost prohibitive for developers
Sales and home appreciation in the City is significantly outpacing the majority of the Chicago suburbs. Legislation on development in the city however makes exploring projects in certain suburbs more appealing.
Development of projects will continue to revolve around small to mid-size development.  Larger projects   have a significantly higher level of risk associated with them based on the overall construction costs and time needed sell the units.
City of Chicago and Illinois' overall financial position has everyone concerned which is why developers are focused on faster moving, smaller projects
Millennials appear to be waiting longer to purchase homes.  Not many of them are purchasing homes directly out of college as this age group has in the past.
Millennials seem to accept trading living space in exchange for quality of life and a more live for today lifestyle.
Income levels have remained stagnant making home affordability more difficult for Millennials.
Biggest lesson all panel members have learned is to mitigate risk throughout the process and don't personally Guarantee any construction financing.
Special Thanks to our Event Sponsors: Proper Title, Humphreys & Partners Architects, Gremley & Biedermann Land Surveyors, Summit Design + Build, BUPD Law, Fitzgerald Associates Architects, Sullivan Goulette & Wilson Architects, @Properties, Eleni Interiors, Everywhere Wireless, Guaranteed Bank.